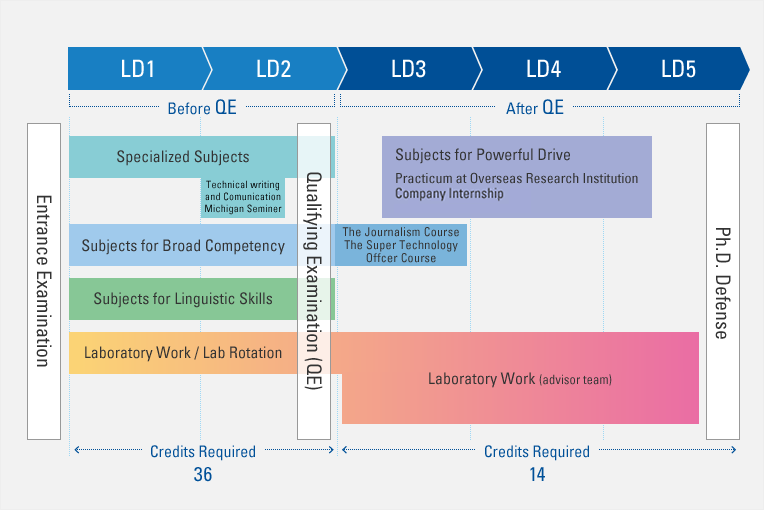 This program does not separate Master's and Doctoral program and so gives students more time to devote to diverse seminars and research than other courses.
With the flag of "Energy-Next", 35 faculty members including some supervisors from other departments and industrial sectors are responsible for educating the students.
To qualify for the examination, students must submit a paper published in an academic journal, and are screened by a panel including faculty members from other fields and examiners from industrial sectors.
QE is administered to ensure that the student has acquired the necessary specialized capabilities.
(This program does not award a Master's degree.)
Industrial Advisors who are people from industrial sectors work together for educating students after QE.
Students defend their thesis in English to a panel including an oversea University faculty, to ensure an international standard quality of education.